---
Region 2 STAR Events Information At A Glance:
Region 2 STAR Event Registration Deadline - Wednesday, December 19 at 11:59 p.m.
Event cost is $3.00
Region 2 STAR Events will be held on Thursday, January 24, 2019, at the First Baptist Church in Chillicothe, MO
Region 2 STAR Events Snowdate is Tuesday, January 29.
Contact Kristi Christy at kchristy@chillicotheschools.org with questions about registration
Contact Suzi Beck at sbeck@trenton9.k12.mo.us with payment questions.
---
If you have questions about registration, please contact the State Office at (573) 751-7964 or mofccla@dese.mo.gov.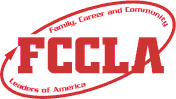 Copyright © 2000 , DLG Enterprises, Inc.