---
Welcome to the Region 11 STAR Events Registration System! Star Events Deadline - Friday, December 9th at 11:59 p.m.
Regular Star Events Cost is $15.00 per person, Culinary is $20.00 per person
Star Events will be held at the Carthage Nazarene Church in Carthage, MO on Thursday, January 19th and the snow day is Tuesday, January 31st
Contact Laurie Bybee at lbybee@nevc.k12.mo.us with questions about registration
Contact Karen Mason at masonk@eastnewton.org will payment questions.
---
If you have questions about registration, please contact the State Office at (573) 751-7964 or mofccla@dese.mo.gov.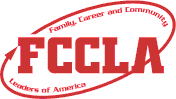 Copyright © 2000 , DLG Enterprises, Inc.