---
Welcome to MO Region 14 STAR Events Registration. As a reminder registration is due by Friday, 12/9/2022. NO ENTRIES WILL BE ACCEPTED AFTER THIS DEADLINE. Payment MUST be received before students may participate in events. It is $10
Culinary Arts and Baking and Pastry events will be on January 27, 2023. The rest of the events will be on January 24, 2023.
Questions about STAR Events contact mollenha@smithville.k12.mo.us
Questions about Culinary Events contact breed@bsd124.org
---
If you have questions about registration, please contact the State Office at (573) 751-7964 or mofccla@dese.mo.gov.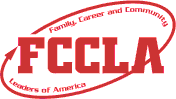 Copyright © 2000 , DLG Enterprises, Inc.