---
Welcome to MO Region 14 STAR Events Registration. As a reminder registration is due by 12/21/2018. NO ENTRIES WILL BE ACCEPTED AFTER THIS DEADLINE. Payment MUST be received before students may participate in events. Culinary will take place at L'Ecole on Saturday, January 18, 2019. The rest of the events will be on Tuesday, January 22, 2019 at Woods Chapel Church in Lee's Summit.
---
If you have questions about registration, please contact the State Office at (573) 751-7964 or mofccla@dese.mo.gov.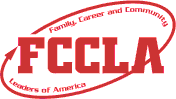 Copyright © 2000 , DLG Enterprises, Inc.