---
Welcome to registering your students for the FCCLA Fall Leadership Conference, you will need an emergency contact name and number for each attendee, their t-shirt size and any possible allergies as you register each person. Don't forget to get your hotel reservations--you can cancel up to 48 hours in advance--but get to hold the rate.
Please enter your username and password
Please note that you must have cookies enabled (especially session cookies) in your browser, in order to log in to the system. A cookie allows a website to store certain information on your local computer. Check with your technology person prior to registering if you think this could be an issue.
Can't remember your password? enter your email address below, and if it is found, then your password will be emailed to you.
---
If you have questions about registration or payments, please contact the conference management team: Depend On Us @ dependonusllc@gmail.com or call/text 573.508.9169.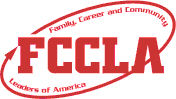 Copyright © 2000 , DLG Enterprises, Inc.