---
Welcome to the 2023 Missouri FCCLA Fall Leadership Conference Online Registration System. Please be sure to use your chapter ID and password from the national affiliation site. To begin, click on the "Registration" button. When finished registering, please print an invoice for processing at your school.
Please note: All students must be entered into the affiliation portal PRIOR to registering. Students do not have to be paid, but they must be listed on your membership list. Names on name tags come from what advisers entered into the affiliation (conference management is not able to make changes to what was entered into the affiliation).
Registration Information: Regular registration is set up til September 21, 2023 and then late registration ends September 28, 2023. To prevent problems in registration, please double-check your entries. Check all appropriate items and submit ONE form of payment to cover the total cost of all fees for your chapter.
INSTRUCTIONS: When registering another adult, in the "Add New Name" screen, please select "N/A" when asked for "Grade Level," and select "Not Competing" when asked for "Level." When registering your students, all information is pulled from the national affiliation portal. Errors made by adviser in affiliation must be corrected in the national affiliation portal by the adviser. Any questions or concerns after or while registering--reach out to the conference management team at 573.508.9169.
Hotel: A room block has been set up at the Tan Tar-A Resort where the conference will be held. Please call them directly at 1-800 TAN TARA (1-800-826-8272) and ask for the FCCLA rate or use this link. Please note the cut-off date is September 8, 2023 to make reservations at the discounted rate of $122.00 per guest room plus a state tax of 5.725%, a county lodging tax of 3%, and a resort fee of $5 per room per night. One bedroom and two bedroom suites are also available for $180.00 and $270.00 respectively (plus applicable taxes and fees).
Registration Deadline: September 21, 2023
Full Registration: $90 (includes evening meal on Sunday evening, conference t-shirt, lapel pin, and souvenir name badge, a sponsor lanyard)
Late Registration Deadline: September 28, 2023
Late Registration: $115 (not guaranteed conference t-shirt, lapel pin, and souvenir name badge)
Note: The State Executive Council are required to attend the Fall Leadership Conference according to state bylaws. State Officer registrations are waived.
Questions: Direct all registration-related questions to dependonusllc@gmail.com or call the event management team at 573.508.9169.
---
If you have questions about registration or payments, please contact the conference management team: Depend On Us @ dependonusllc@gmail.com or call/text 573.508.9169.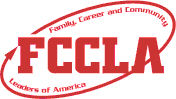 Copyright © 2000 , DLG Enterprises, Inc.