---
CHAPTER ATTENDANCE: There are no quotas for chapter attendance for the 2023 State Leadership Conference. Chapters should choose delegates based upon interest in FCCLA and the student's ability to be a positive representative of the school and chapter. Chapters are requested to provide one chaperone (adviser, parent or other adult) for every four student delegates or major fraction, thereof. Any chapter with delegates in attendance must have at least one adviser delegate.
REGISTRATION INFORMATION: Regular registration is set up til February 13, and then late registration ends February 20. To prevent problems in registration, please double-check your entries. Check all appropriate items and submit ONE form of payment to cover the total cost of all fees for your chapter. If payment or a purchase order is not received within 5 days of submitting your registration or by February 25, 2023, then your registration will be considered incomplete; you may be withdrawn and your t-shirts may not be ordered. All registrations will be finalized when the payment or purchase order is received, which could result in late fees. Please see Payment Instructions for specific information related to method of payment.
HOTEL: A room block has been set up at the Tan-Tar-A Resort where the conference will be held. Please call them directly at 1-800-TAN-TARA (1-800-826-8272) and ask for the FCCLA rate or use this link. Please note the cut-off date to make reservations at the discounted rate is February 11, 2023.
QUESTIONS: Direct all registration-related questions to dependonusllc@gmail.com or call the event management team at 573.508.9169.
---
If you have questions about payment or registration, please email the conference management team at dependonusllc@gmail.com or call at 573.508.9169.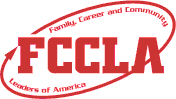 Copyright © 2000 , DLG Enterprises, Inc.