---
Welcome to the Utah FCCLA Region 4 Conference Registration System.
Utah FCCLA Region 4 conference will be held Friday, February 10, 2023 at the Nebo Summit Center.
Early registration will close on Saturday, January 28th at 11:59pm.
Late registration will close on Friday, February 3rd at 11:59pm. Registration will no longer be accepted after that date.
More detailed information for Region 4 Conference click HERE, or check in your email.
Baking and Pastry and Culinary Arts competitors must be registered by January 20. Regular registration doesn't close until the 27th, but due to the Midwinter Conference on Feb. 4, we have to compete early. We have to have registration for these events by the 20th. No registration for these two events will be accepted after January 20. ?If you anticipate having competitors in either Baking & Pastry or Culinary arts, please emailtroy.chilcott@nebo.eduso that we can have an estimated count of participants. (This does not replace online registration, however it is beneficial for planning.)
Both the Culinary Arts and Baking & Pastry competitions will be held at Salem Hills High school on Saturday, January 28. Baking and Pastry will be in the morning, followed by Culinary Arts in the afternoon.
To add students or teachers to registration hit the "add student/adviser" button. The next screen will be to add first/last name. Instead of adding individual names hit the "search" button and all students that are affiliated will come up. You can then select which students to register for region conference.
Please email jessica.knotts@nebo.edu with any questions or concerns.
Thank you!
---
If you have questions about registration, e-mail Jessica Knotts at jessica.knotts@nebo.edu.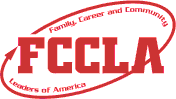 Copyright © 2000 , DLG Enterprises, Inc.