---
Welcome to the Utah FCCLA State Leadership Convention Registration System. State Leadership Conference will take place March 26-27, 2024 at the Davis Convention Center in Layton, UT.
More detailed information on the State Leadership Conference can be found on the Utah FCCLA Website under the State Conference Tab. We are excited to see you in Layton and as we embark on the ultimate journey.
---
If you have questions about registration, e-mail Aubrey Turnbow at utahfccla@gmail.com
If you have questions about payment, email Julie Turnbow at finances@utahfccla.org
If you have questions about running for a state/national officer, email Christine Heslop at heslopc@ogdensd.org
If you have specific STAR event questions, email Daphne Stockdale at starevents@utahfccla.org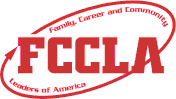 Copyright © 2000 , DLG Enterprises, Inc.