---
Welcome to the registration website for the 2020
Washington Family, Career, and Community Leaders of America State Leadership Conference!
Hi Washington!
State Leadership Conference is quickly approaching. On behalf of the state executive council, we cannot wait to see all of you, recognize your accomplishments, and hear your stories on how you impacted your schools and communities this year.
Get ready to be amazed at the beautiful city of Wenatchee, Washington, where at this year's State Leadership Conference, you will have the opportunity to network with amazing members across the state, hear motivating speakers, learn valuable leadership skills, bring ideas back home to your chapter, and share YOUR STORY!
See you soon!
State Executive Council
Please enter your username and password
Please note that you must have cookies enabled (especially session cookies) in your browser, in order to log in to the system. A cookie allows a website to store certain information on your local computer. Check with your technology person prior to registering if you think this could be an issue.
Can't remember your password? enter your email address below, and if it is found, then your password will be emailed to you.
---
If you have questions about registration, e-mail ExecutiveDirector@wa-fccla.org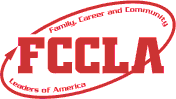 Copyright © 2000 , DLG Enterprises, Inc.