---
Welcome to the Wisconsin FCCLA Conference Registration Center.
The Virtual Wisconsin Leadership Academy [WLA] offers opportunities for students & advisers to access virtual tool kit resources, attend the keynote address and various breakout sessions coordinated via guest presenters and Wisconsin FCCLA state officers. FCCLA Regional Representatives also meet to prepare for competitive events hosted during Regional & State Leadership Conferences.
If your chapter affiliates by November 1, there is NO COST to register for the Virtual WLA. You do not have to affiliate your chapter to register; however, if you do not meet this affiliation prerequisite by November 1, Wisconsin FCCLA will invoice your chapter a separate one-time $15.00 chapter fee for registering for this year's Virtual WLA.
You're visiting the online registration site for the Virtual WLA. To begin registering, click on the "Registration" button. Please look for your unique logins sent via an 10/07/20 e-mail from FCCLA State Adviser at wi-fccla@registermychapter.com. Anticipate that they would be the same from last year's FCCLA membership affiliation system. You may refer to the registration instructions also linked to the left side of this page.
Information about how to access the online portal for the Virtual WLA will be provided via email to registered advisers around October 14, so that members may login during times convenient for the school chapter and its members this month.
---
If you have questions about registration, email diane.ryberg@dpi.wi.gov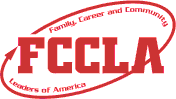 Copyright © 2000 , DLG Enterprises, Inc.