2019 Delaware TSA - State Conference Registration
Delaware State Fair - Harrington, DE
[Home]
---







---

Delaware TSA

National TSA

Affiliation Required Prior to Attendance

State Conference Forms & Details



Welcome to the 2019 Delaware TSA State Conference Online Registration System! Early registration closes on February 9. Late registration will close on February 16, 2019.

Completed State Contest Registration is due Feb 9, 2019 with payment due on Mar 9, 2019.

Checks to be made payable to Delaware TSA State Conference (FSF Vendor #0000025728). Mail checks to Delaware TSA 401 Federal Street, Suite #2, Dover, Delaware 19901.

Payment by credit card is preferred method of remittance.

Remit to: https://www.velocitypayment.com/client/delaware/education/index.htm

Select the Conference Registration button on the left to begin.
---
If you have questions about registration, please contact Mike Fitzgerald at Mike.Fitzgerald@doe.k12.de.us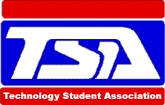 Copyright © 2000 , DLG Enterprises, Inc.