2022 Kansas TSA State Conference
Online Registration
[Home]
---











---

Kansas TSA

Kansas TSA State Conference Page



Welcome to Kansas TSA Online Conference Registration Center.

If you are registering for the first time, click on the Register button. If you need to make changes to an existing registration, Click on Edit Registration.
---
If you have questions about registration, e-mail tsakansas@gmail.com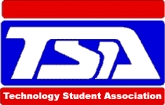 Copyright © 2000 , DLG Enterprises, Inc.